Bach Workbooks
Following excerpts are taken from my notebooks written between 2000 and 2006. These are only useful if you can read music notation. Most attention is given to harmonic progressions. Bach is undeniably the master in harmony, counterpoint and melodic invention ...
Some of the works these notes refer to can be viewed on the Bach performance videos page.
Index
Partita II-Sinfonia-Adagio + some scales used in Partita IV-Gigue
Classical Dim 7th theory
Partita VI-Tocata + Goldberg Variation 24
Partita II-Sinfonia ending + Bach's last 2 bars
Bach ending from Partita I-Gigue
Aria from Goldberg Variations
Partita II-Andante
Partita IV-Gigue + Jazzed up version.
St Matthew passion: Warlich, dieser ist Gottes Sohn gewesen.
Lobt Gott, ihr Christen allzugleich + choral 35 + Erbarme Dich + WTC II-prel3
Erbarme Dich
Erbarme Dich
Bm Mass-Gloria (finale)
Bm mass-Crucifix + St John mass-chorale 52
Ending WTC II - Fuge 17
Types of diminished chords
Partita IV + WTC II-prel 3
The non_1/2-1 dim chord: WTC I-prel 2
Ending WTC II-prel 3 in transposed to Cm
WTC I - prel 15
WTC II-prel 3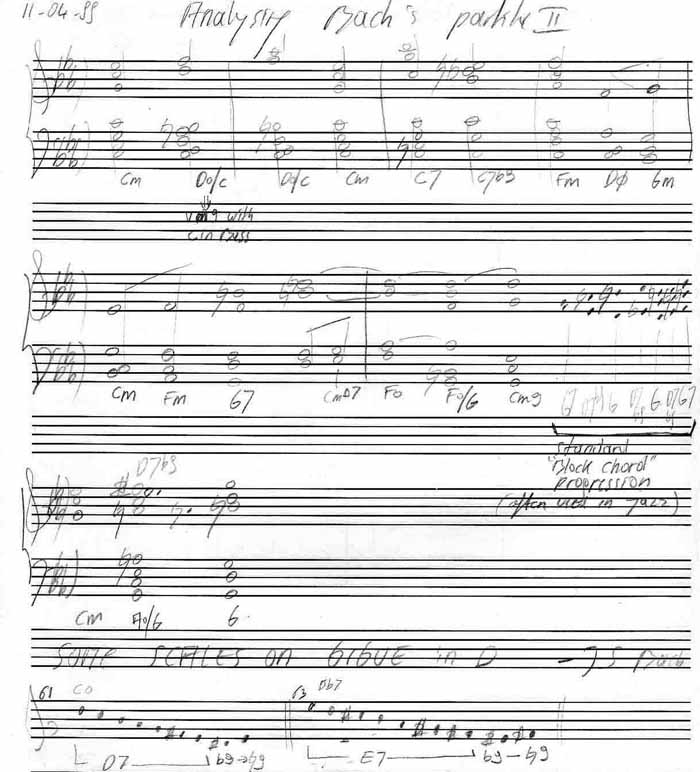 back to index
---

back to index
---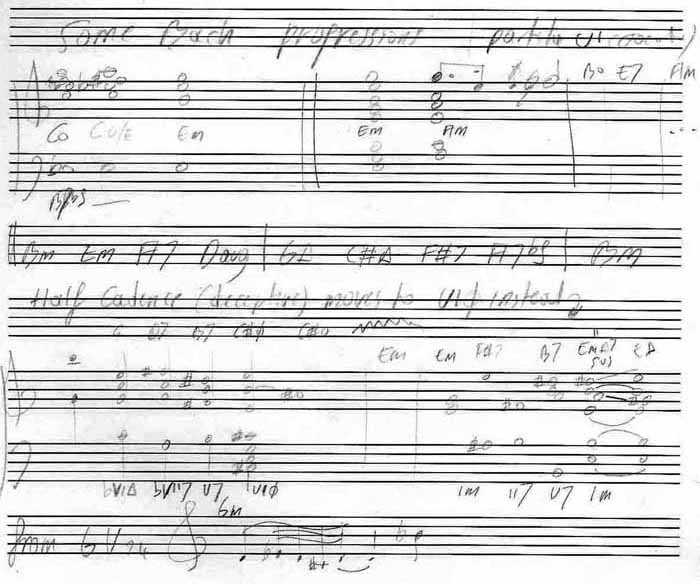 back to index
---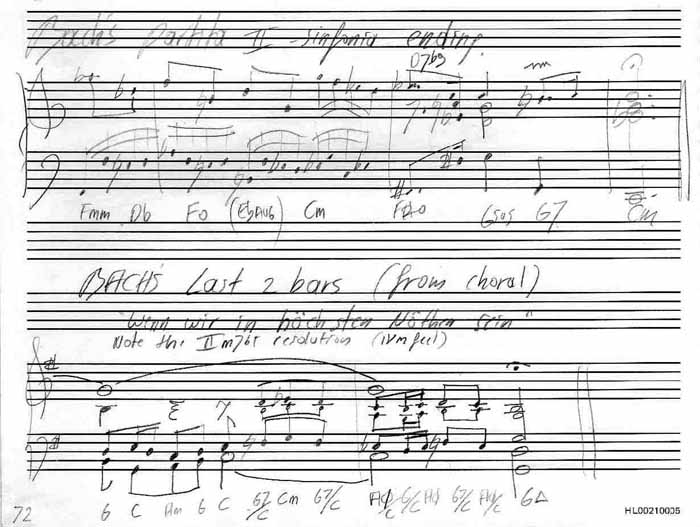 back to index
---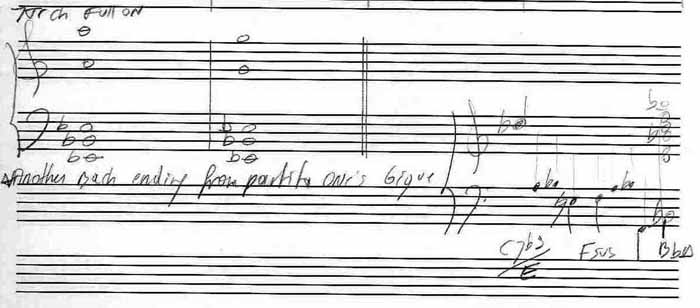 back to index
---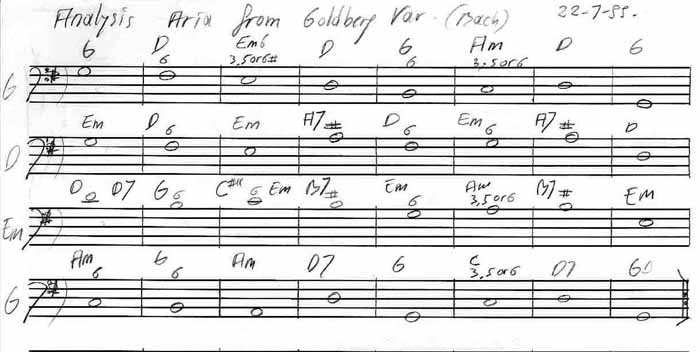 back to index
---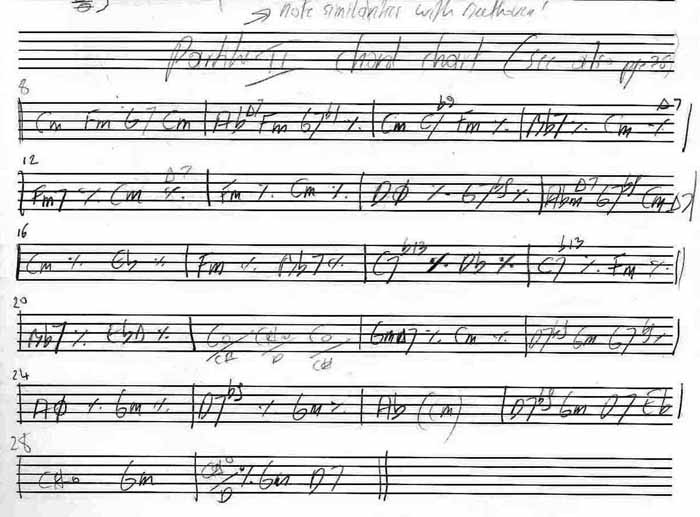 back to index
---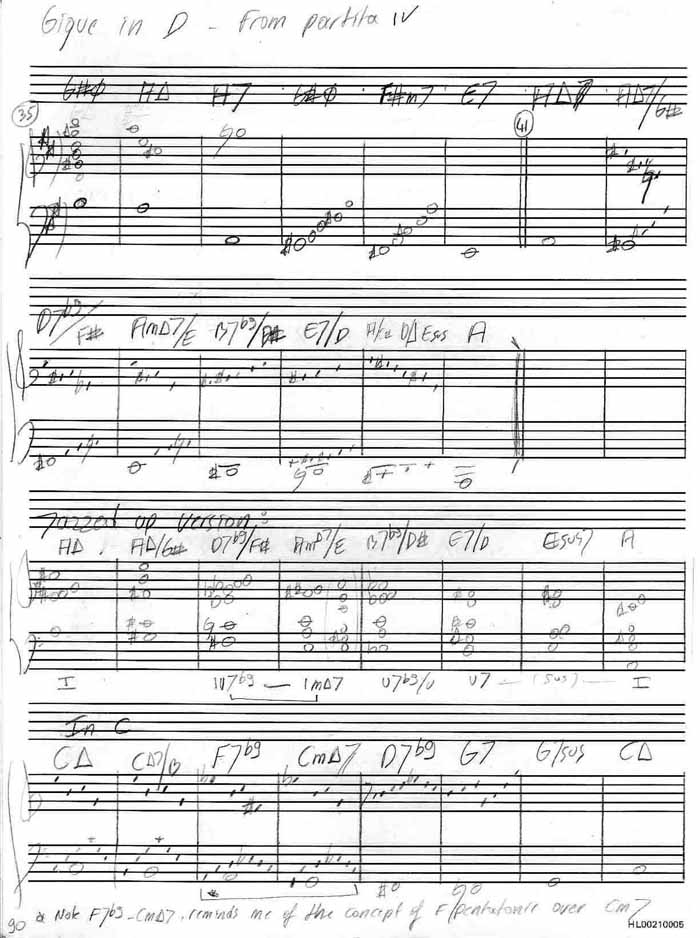 back to index
---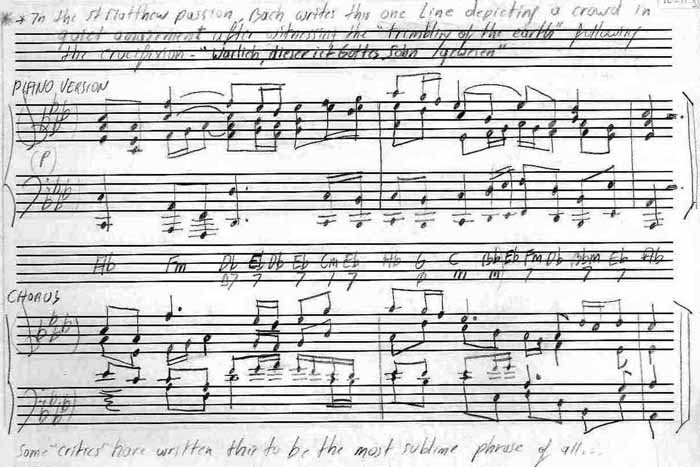 back to index
---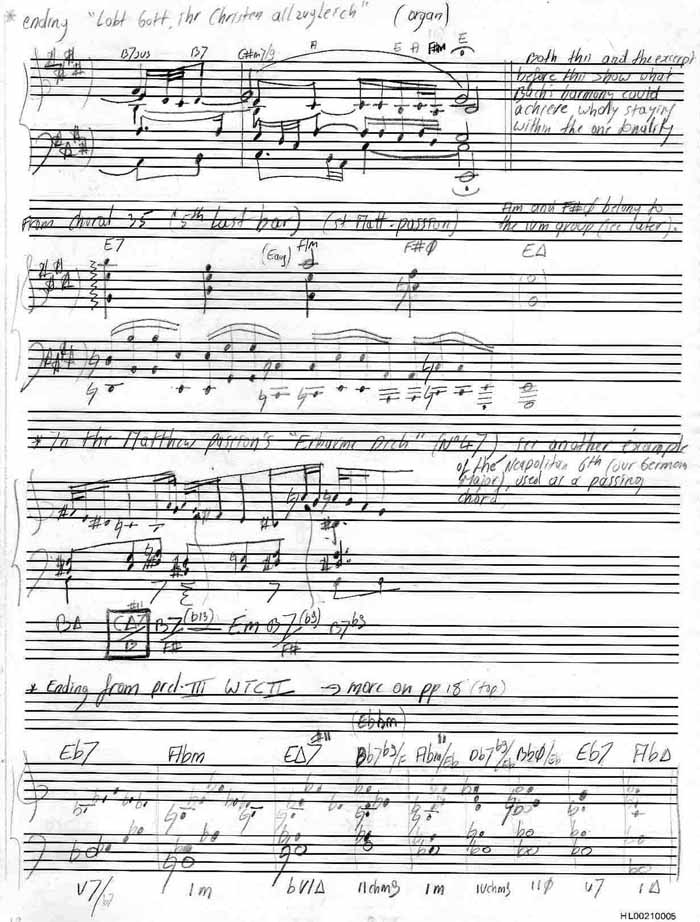 back to index
---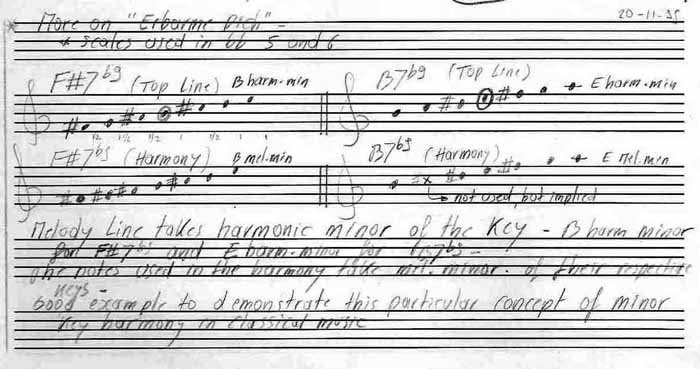 back to index
---

back to index
---
back to index
---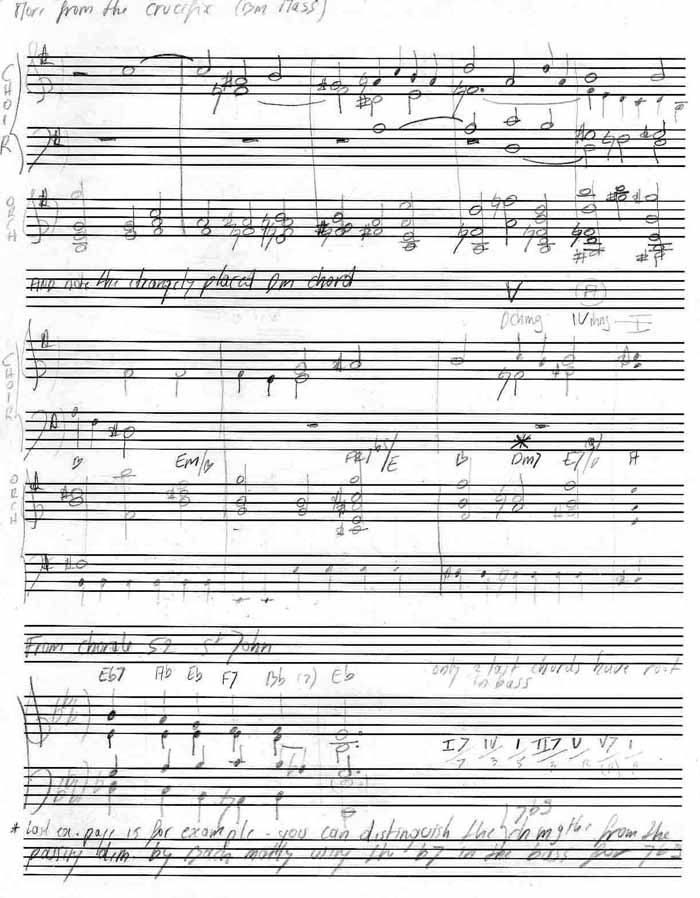 back to index
---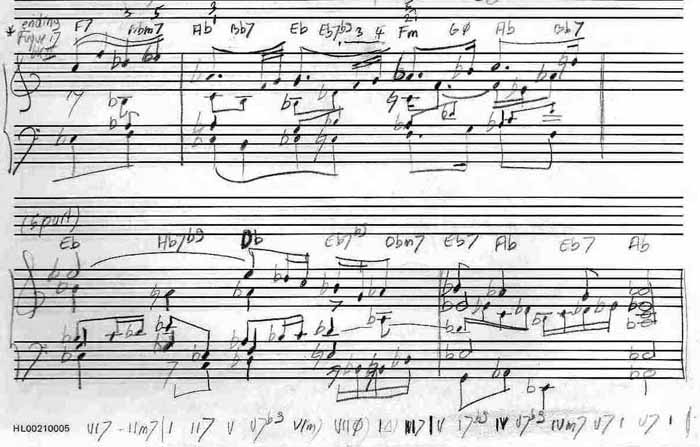 back to index
---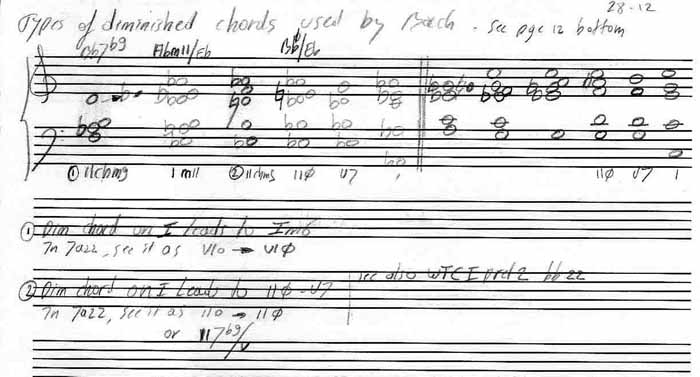 back to index
---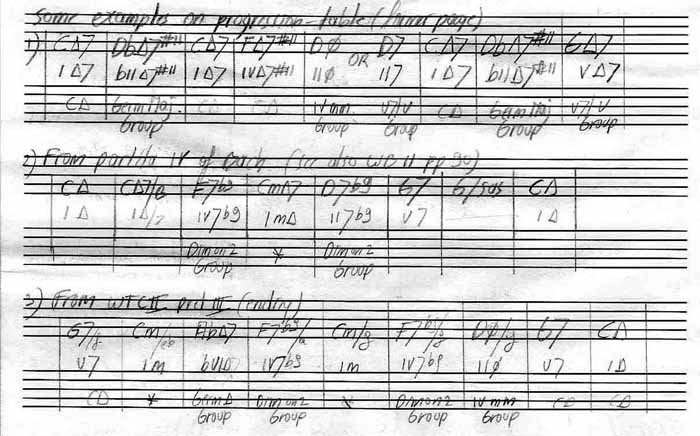 back to index
---

back to index
---

back to index
---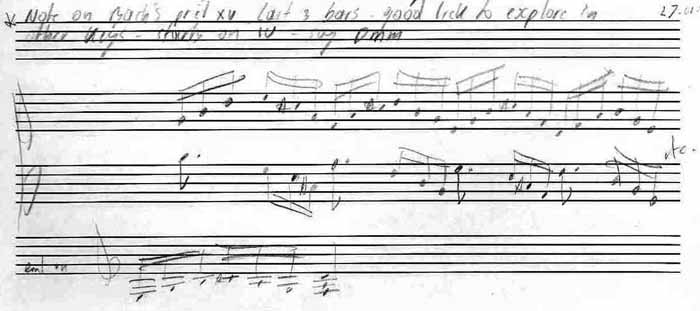 back to index
---

back to index